Welcome - EAST BUILD
GROUP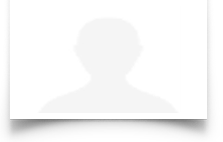 President's Message
On behalf of the East Build Group, I welcome you to our website.
I believe that every possibility harbors a reality and all we need is the vision to see it and the resolve to extract it. At East Build Group, we live this belief and strive to convert every possibility into reality.
Today's fluctuating global market conditions along with shifting business needs have created new complexities in the world economy. Recognizing this, we have developed business models utilizing the latest best practices and business intelligence technology to deliver quality and value to fulfill our client's demands. East Build Group analyzes clients' operational needs and creates a custom made project management consultancy team that provides effective and efficient support.
We are excited by the prospects for our future and look forward to the challenges of the coming years and the continued execution of our strategy.
In closing, I would like to recognize a few constituents. First, to our customers, we greatly appreciate the opportunity that we have everyday to meet and exceed your expectations.
Second, we thank all of the local, regional, and international East Build Group subsidiaries and associates that deliver our products and services everyday. Moreover, I want to personally thank you for your interest in the East Build Group of Companies and I extend my personal pledge that we are committed to promoting and maintaining the highest level of services in all our activities, and are most grateful to serve you.
Shaker N. Al Otaibi
President East Build Group
Vision
East Build Group will be the group of companies of first choice in Kingdom of Saudi Arabia; the preferred group among international investors in the Gulf region and the definitive group that clients, agencies and employees will proudly be associated.
Mission
In order to achieve the mission, the group strives to continually maintain and improve:
♦ The combined efficiency of the group
♦ The level of professionalism of each member company
♦ The support and training provided to valued and dynamic workforce
♦ The strong partnerships with local and international clients and companies
♦ Quality & Safety and Health & Environment standards and operational excellence
♦ The performance of each member company - striving to be the best in their fields